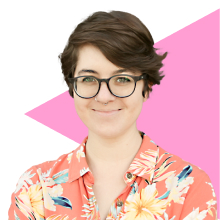 Kat Andersson is a marketer and copywriter with Timbergrove and drives much of the marketing operations of the company. She specializes in making technical topics and content approachable and compelling through storytelling.
Kat focuses primarily on creating strategy and execution for thought leadership, content marketing, websites, paid media, and social media. At the end of the day, she writes for fellow humans, stepping into her audience's shoes and empathizing with their needs.
Despite being based in Costa Rica, Kat cannot be found on the beach or in the jungle. Rather, she can be found surrounded by cozy things, like her cats, painting projects, and a cup of good coffee or nerdy things, like Dungeons & Dragons, fantasy fiction, and Miyazaki films.