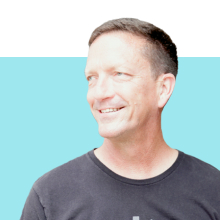 Ian Branum
Chief Technology Officer
Ian Branum is the Chief Technology Officer at Timbergrove. He brings a wide range of experience and expertise to Timbergrove, which starts with a computer science degree at Berkeley and time as a Logistics Officer with the US Navy. With neverending curiosity and love for learning new things, Ian continued on to get a Law degree and finish a data science Bootcamp at the University of Melbourne.
Ian has worked and consulted in Japan, Italy, Iceland, the UK, Australia, and humble Houston, where he first started working with Ian Uriarte. Upon returning to the Navy, Ian has held several positions, such as the Director of Coalition Warrior Interoperability Demonstration in Germany, the Network Engineering Branch Chief in Iraq, Chief of Staff in the Combined Joint Task Force-Horn of Africa in Djibouti, and Deputy CIO for Navy HR in DC.
This incredible wealth of experience gives Ian a unique set of skills, especially around solution architecture with applications in healthcare, transportation, and the energy sector.
When not behind a computer, you'll find Ian working on his boat, exploring farmer's markets, or traveling the world, wherever they'll take him.