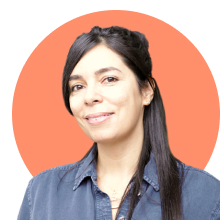 Carla Saavedra
OPERATIONS DIRECTOR
Carla Saavedra is Timbergrove's Director of Operations and is responsible for evaluating and optimizing our business procedures to run effectively and efficiently across the organization.
After starting her career in architecture, Carla shifted from designing buildings to designing strategies in 2010. She quickly fell in love with strategic management, business management processes, and everything that improves a business's day-to-day operations, agility, and competitive advantage.
Carla's edge comes from having a mind for data and creativity. She likes to think her background in creative conceptualization and lateral thinking gives her a unique perspective on business operations. Indeed, she has participated in a wide range of business performance and company structure improvements for several companies in both the tech and non-tech worlds.
Besides transforming business processes, Carla's true love is the beach. After hours, you can find her enjoying a glass of wine on a Costa Rican beach at sunset.